0

Days

0

Hours

0

Minutes

0

Seconds
Course Duration
4 weeks per level
Class Duration
15 periods per week
Programme Features
Levels
10 levels: Beginner 100 to Advanced 109
Schedule
15 periods per week, 75 minutes each
Class Size
Maximum: 12 students
Average: 9 students
Duration
4 weeks per level
Centres Offered
ELS Virtual Centre
QUALITY ONLINE PROVIDER
ELS Malaysia is recognised by the National ELT Accreditation Scheme (NEAS) as a Quality Online Provider with an effective combination of teacher-led classes and activities, self-study options and tailored support. In the NEAS Online Health Check, students gave ELS Malaysia high scores for teacher presence and support.
Additionally, we are proud to have received the 2022 NEAS Online Delivery Award in recognition of the exemplary standards in CIEP Online.


CIEP ONLINE STRUCTURE
Before Your Class

Your teacher will assign you a pre-lesson material to read, practice or watch in preparation for your LiveClass discussions.

During Your Class

You will join your teacher and a small group of 5 - 12 students online. Your teacher will lead the lesson by outlining the lesson objectives and facilitate your class discussions based on the pre-lesson material assigned. Your participation and progress will be recorded and monitored by your teacher.

After Your Class

Your teacher will assign you homework to do either on your own or in a group. You can download your homework from ELS Online, a learning platform where you can also connect with your classmates for discussion and with your teachers for feedback and error-correction.
What will you learn?
Structure & Speaking Practice
Learn to communicate accurately and effectively in English through fun classes that teach Listening, Speaking, Vocabulary and Grammar. Practice using English in meaningful situations through activities such as group work, role-playing and class presentations.
Reading & Writing
Develop your reading comprehension, increase your reading speed and develop key writing abilities. Reading and Writing lessons include group discussions and writing practice.
Customised Learning Support (CLS)
Small group of classes where teachers will focus on your learning needs to allow you to become more confident in discussions and learn skills such as problem-solving, research, critical thinking and English communication.
SAMPLE SCHEDULE
| Time | Component |
| --- | --- |
| 8:30 am - 9:45 am | Structure & Speaking Practice |
| 10:10 am - 11:15 am | Reading & Writing |
| 11:30 am - 12:45 pm | Customised Learning Support |
From 1.30 pm - 4.30 pm, you are encouraged to complete your daily homework from teachers and online language practices assigned to you on the ELS Online platform. During these hours, teachers may also conduct Remedial classes for students who need additional learning support.
ELS LEVELS
ELS offers 10 proficiency levels (Beginner to Advanced), as well as placement testing to determine the level that best fits your abilities. At the end of every four-week session, if you successfully meet your level's requirements, you will move up to the next level.
As you progress through the levels, your courses build upon the skills you learned in the lower levels and become more complex.
Communicate at a basic level in everyday situations

Understand English when spoken to slowly and clearly

Understand a few words and phrase
Communicate at a basic level in everyday situations
Understand English when spoken to slowly and clearly
Understand a few words and phrases
Respond to simple questions and directions
Communicate facts and opinions
Discuss and argue in a culturally acceptable way
Understand most questions and statements at normal speaking speed
Carry on conversations with native speakers
Use English to shop, order food in restaurants and ask for directions
By Level 106, be ready to enrol for pre-university / foundation programmes or take up preparation programmes for academic tests such as IELTS and TOEFL
Communicate effectively in most social situations
Understand a wide range of idioms
Maintain extended conversations with native speakers
Use English with growing accuracy and fluency, including in reading and writing
Participate fully in most conversations
By Level 107, be ready to undertake diploma-level and certain undergraduate programmes conducted in English or conduct business in English at a basic level
By Level 108, be ready for most undergraduate programmes at university level or work in an English-speaking environment
By Level 109, be confident to embark on a university degree or post-graduate programme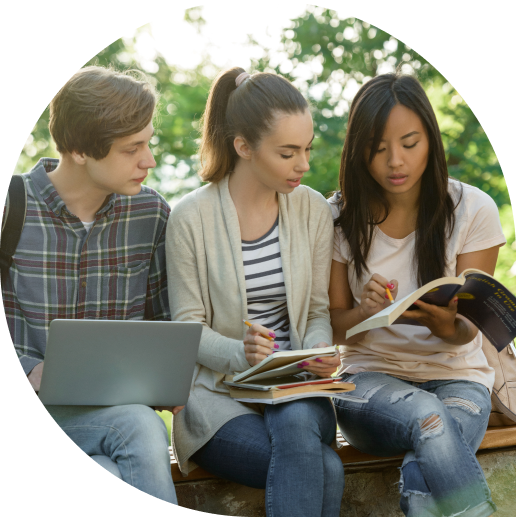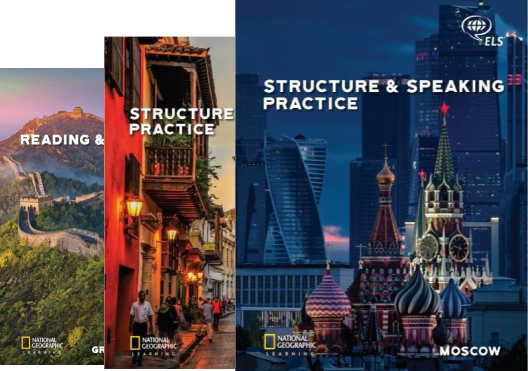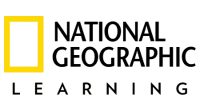 CIEP E-Textbooks & Resources
Produced in collaboration with National Geographic Learning, our CIEP E-Textbooks are fully integrated online and easily accessible via your laptop, tablet, or smartphone.
In addition to beautiful visual material from National Geographic, each E-Textbook comes with features that make your online learning experience even more interactive. You can watch and listen to videos and audio, search for keywords or phrases, easily navigate various chapters or sections using the table of contents, and highlight text while making notes.
Programme Testimonials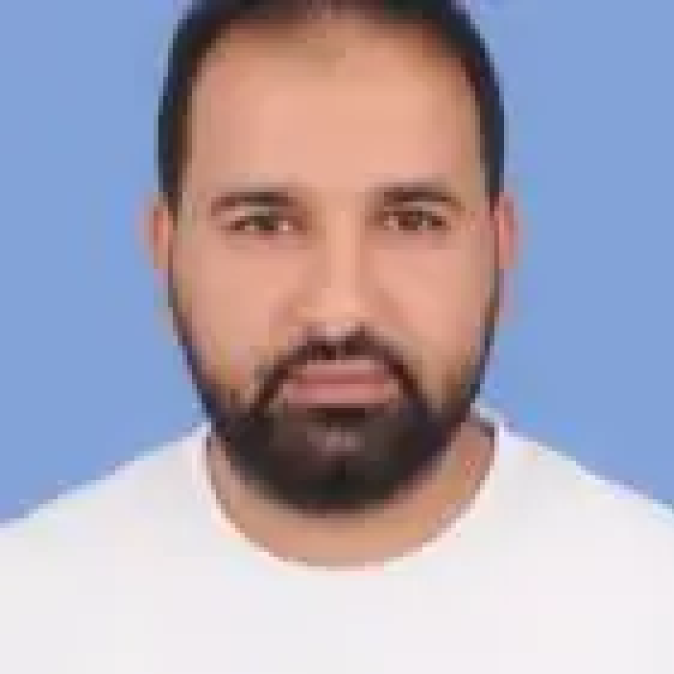 Studying online was a great experience for me. The communication with my peers and teachers was better than it had been in school. Many thanks to all my teachers for everything they have done for us.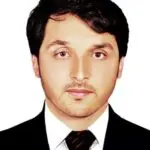 I thought online learning would not be effective, but it was actually like attending regular classes. My teachers helped me with my problems in learning and gave feedback on homework. I have learned so much from ELS and I am happy to follow online lessons.
Hashmatullah Zeerak
Afghanistan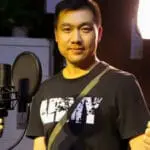 I appreciate that ELS is doing everything they can to keep the students safe through online learning. I find it easy to communicate and discuss in groups during my online classes.