Where is Malaysia Located?
Malaysia is a fascinating and enchanting nation of different races, cultures and religions, co-existing in harmony in a tropical paradise in the heart of Southeast Asia. Malaysia comprises two distinct land areas, West Malaysia and East Malaysia. West Malaysia is a peninsula, flanked by the South China Sea on the east and Straits of Malacca on the west, with Thailand as its northern neighbour and Singapore seated to the south.
West and East Malaysia cover a total land area of about 329,758 km² and are separated by approximately 40 miles of sea. East Malaysia consists of a federal territory and two large states, namely Sabah and Sarawak, which occupy the north of Borneo Island. West Malaysia consists of 11 states and 2 federal territories, all of which have their own distinctive attractions.
The country is 8 hours ahead of the GMT and 16 hours ahead of the US Pacific Standard Time. The climate is warm and humid throughout the year. Malaysia is a physically blessed country which does not experience drastic weather changes or natural calamities. Temperatures are around 35°C during the day and 23°C at night. Light, cotton, cool and casual clothing is recommended all year round.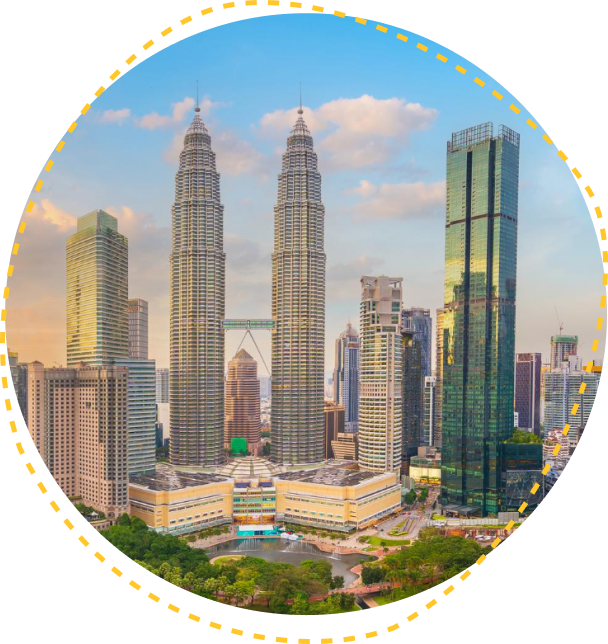 Reasons to study in Malaysia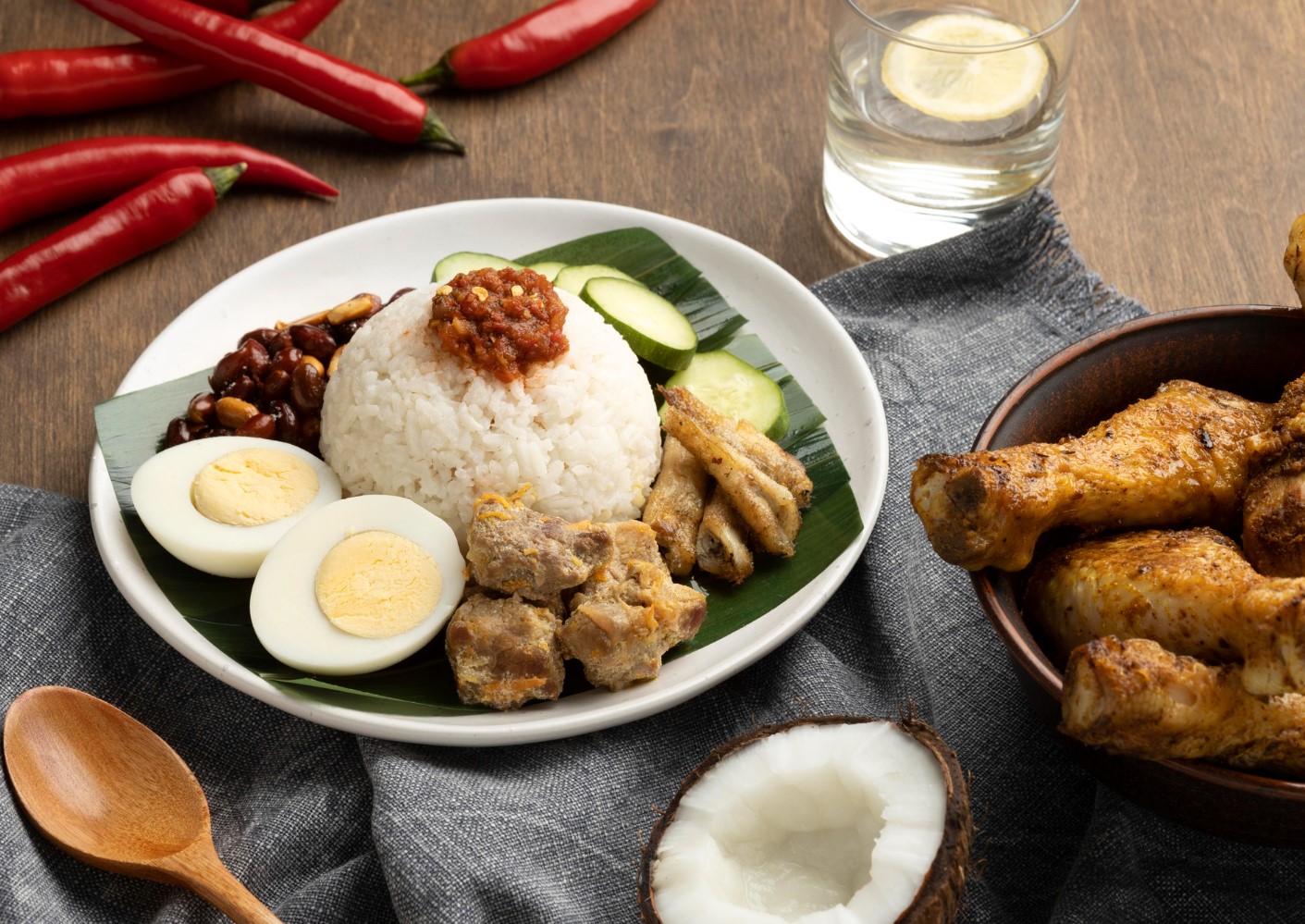 Food & Cultural Haven
Malaysia is a haven for food and cultural activities. The races which make up the Malaysian population provide excellent and diverse cuisines. Malay, Chinese and Indian dishes are easily and cheaply available at most restaurants and hawker stalls, whilst fast-food restaurants and western food are easily found too. In addition, various other delectable cuisines are also available, such as Middle Eastern and Thai food. Malaysia is popularly known as Asia's Food Paradise.
Culturally, Malaysia presents a kaleidoscope of colours and diversities as different races exhibit their individual traits and traditions through festivals, songs, dances and traditional attire. Bahasa Malaysia is the official language, but the races also speak their own ethnic dialects. English, being taught as a second language in schools, is widely used in the higher learning institutions, for daily communication and business transactions.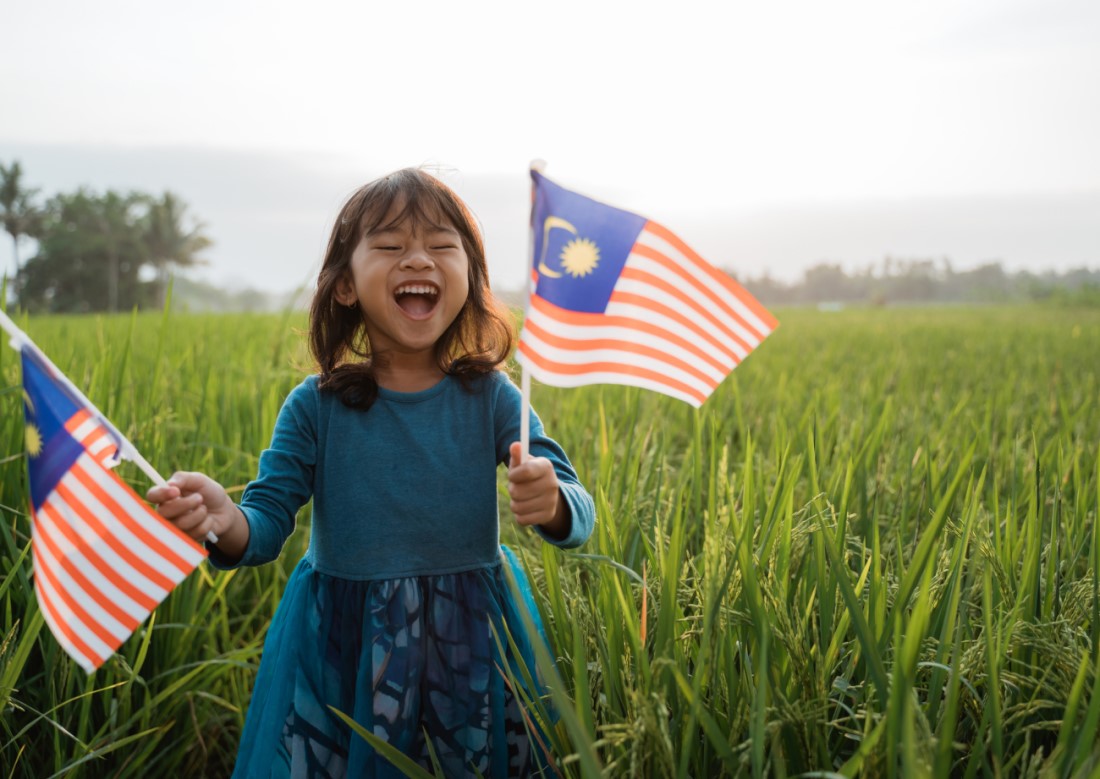 Peaceful & Multi-cultural Society
Dubbed as 'Mini Asia', Malaysia is a multiracial country with a population of more than 29 million which consists of Malay, Chinese and Indian as well as many other indigenous races, all coexisting in harmony. There are also people of other nationalities studying, working and doing business in Malaysia. Islam is the official religion of Malaysia but the Constitution guarantees freedom of worship to all races, so faiths like Christianity, Hinduism, Buddhism and other religions are freely practised. This politically stable nation emphasises the sharing of power among the races, which ensures a peaceful and harmonious environment.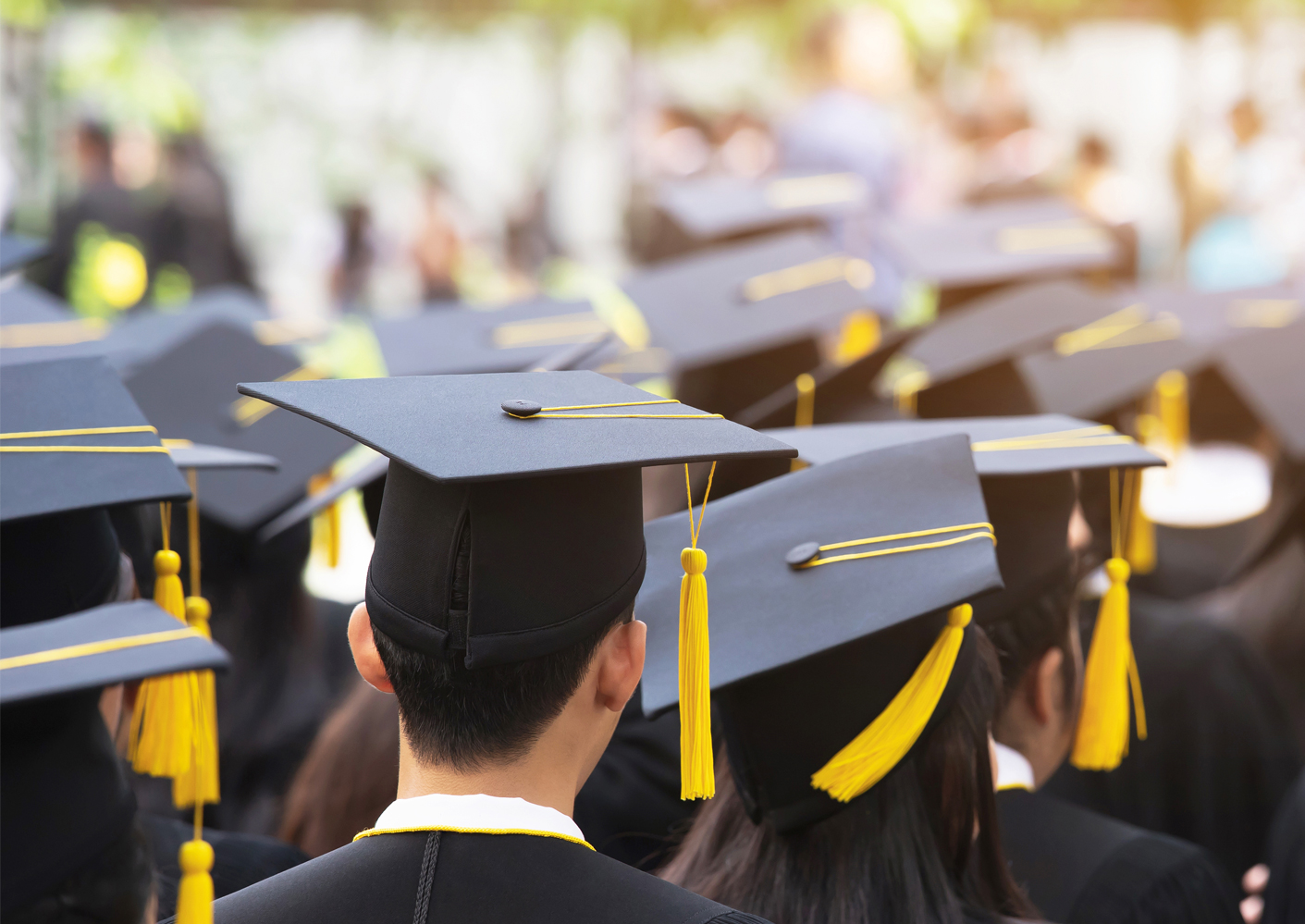 Reputable Higher Education
Education is another growing industry where Malaysia is gaining acceptance as a reputable study destination in the region. The education sector offers a variety of higher educational programmes as well as professional and specialised skill courses that are competitively priced and of excellent quality. Underlying this is the current trend of setting up branch campuses in Malaysia by reputable universities from the UK and Australia. Furthermore, various universities from the UK, USA, Canada, Australia, France, Germany and New Zealand are offering twinning, franchised and external degree programmes in partnership with Malaysian educational institutions.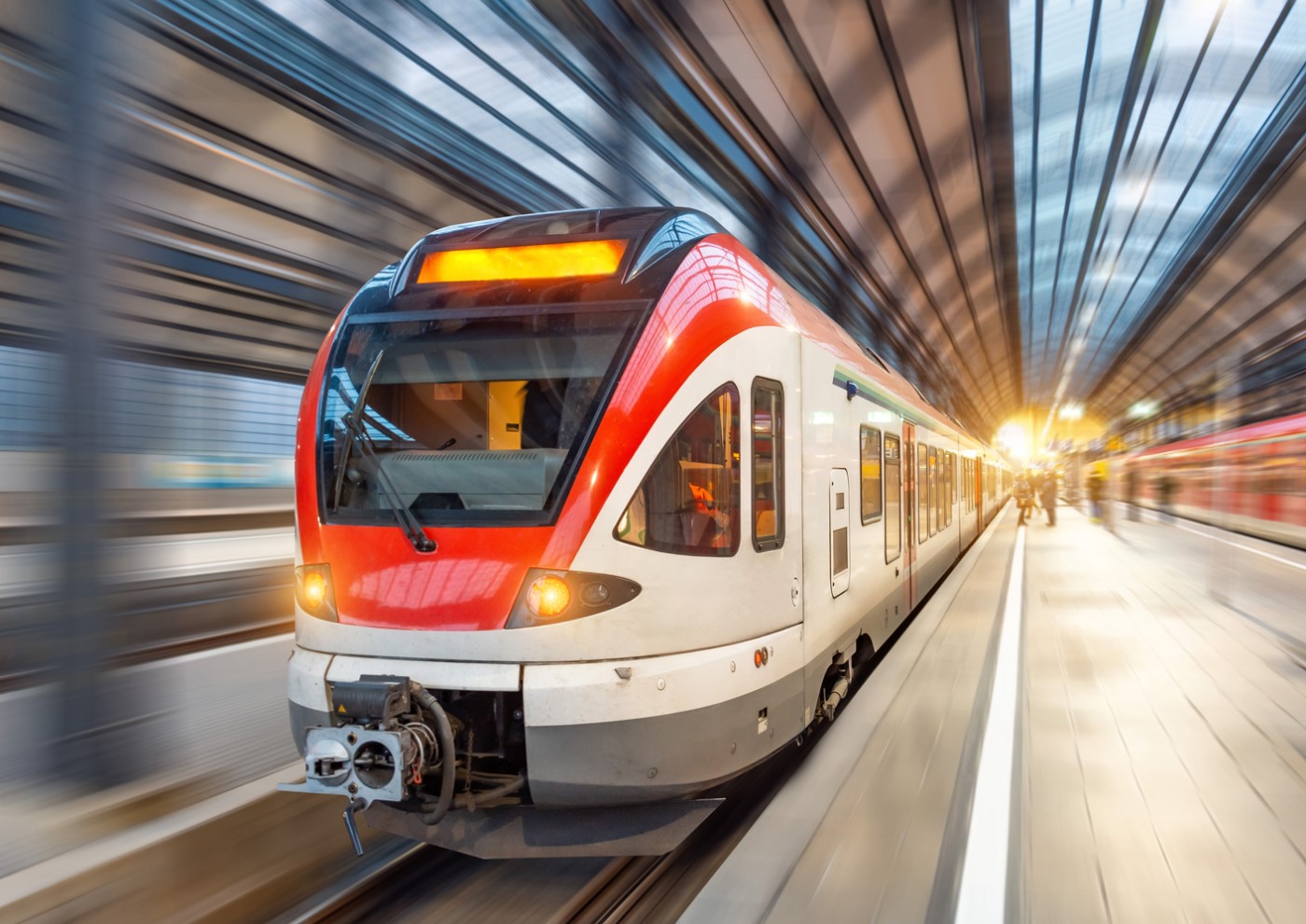 Modern Infrastructure & Facilities
Malaysia is well connected in terms of transportation and communications, both within the country and with the rest of the world. It also provides easily available medical, banking, telecommunication (telephone, Internet cafes) and postal services, which can be conveniently accessed in towns and cities. In addition, police stations are often found in busy areas and there is also a tourist police force ready to assist visitors.
Information & Communications Technology (ICT) has been widely embraced in many service sectors in both urban and rural areas. With the increase of online services and mobile applications available, all residents are able to benefit from the new technology and conveniences.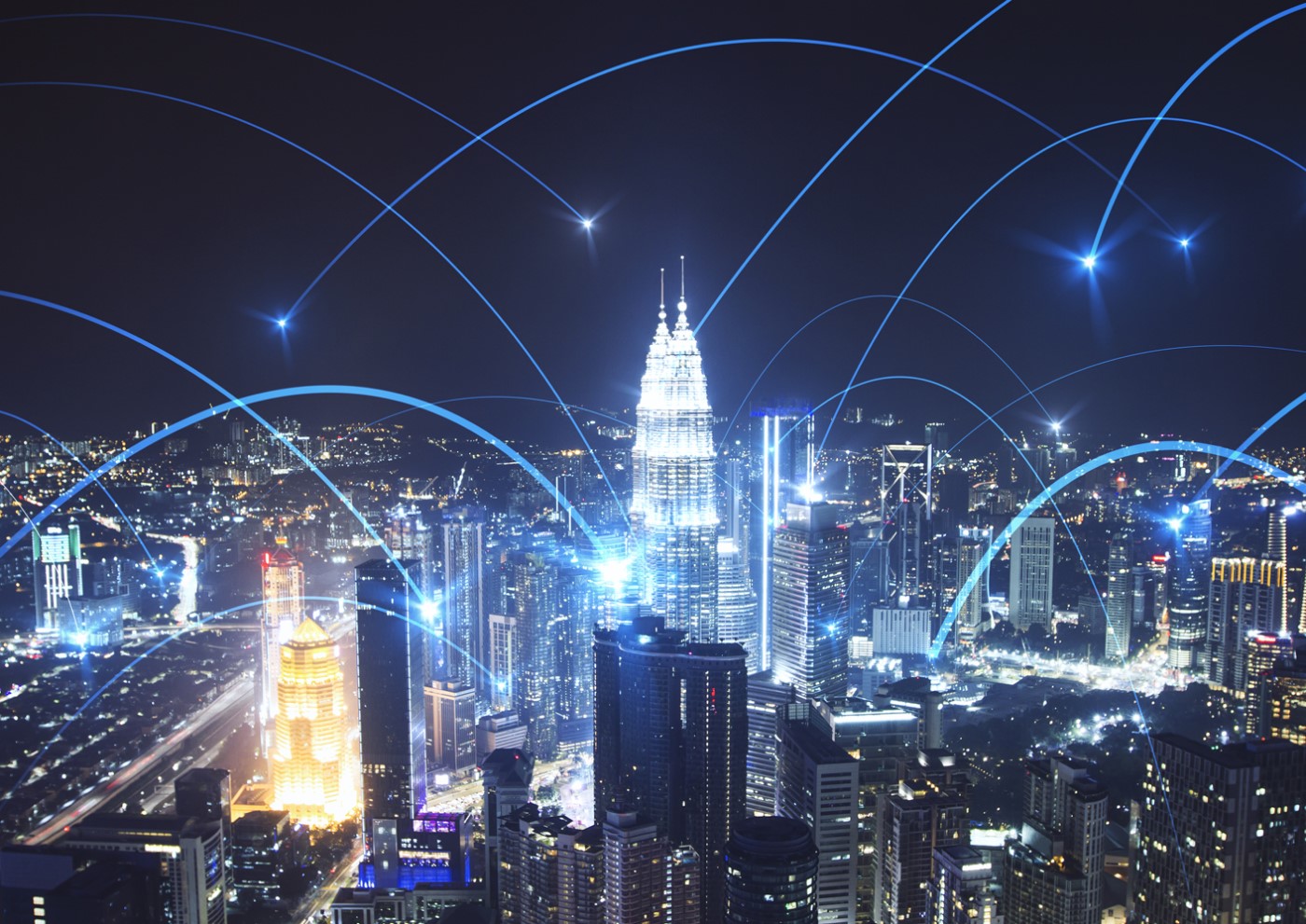 Internet & Telecommunication Services​
Modern wireless internet services, high-speed broadband and mobile internet services are available in Malaysia. There are a number of internet service providers in Malaysia and the packages and prices are very attractive. There are also a number of mobile phone service providers for students to choose from. Students need not worry about getting connected to the world via internet or family members back at home.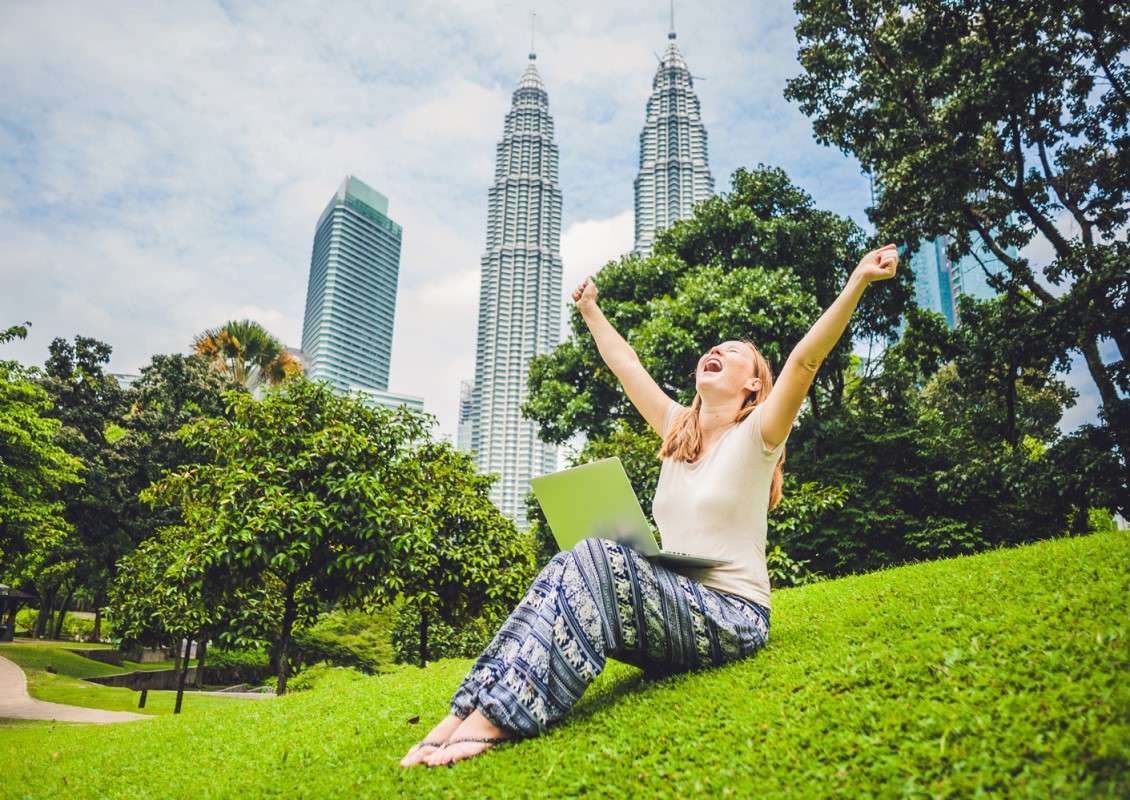 Leading Tourist Destination
The capital city, Kuala Lumpur, offers a large variety of activities with its gastronomic delights, shopping malls, museums, parks and local theatres. In addition, the federal government's administrative centre in Putrajaya, located to the south of Kuala Lumpur, is a lure for tourists because of its excellent Islamic-inspired architecture and huge parkland areas and lakes.
Some must-do activities include visiting the Petronas Twin Towers, the tallest twin-towers in the world; trekking and getting up close with the wild flora and fauna through tropical jungles and national parks; and basking in the numerous pristine beaches. For those who prefer shopping and good buys, Malaysia offers a variety of local and international luxury brands as well as affordable items in its numerous shopping malls and retail stores.
Visit Us
ELS Malaysia has 4 centres: ELS Kuala Lumpur, ELS Subang Jaya, ELS UPM and ELS UTM. You are most welcome to visit us and find out more about our English programmes from our friendly Student Advisers!