0

Days

0

Hours

0

Minutes

0

Seconds
Course Duration
4 weeks per level
Class Duration
28 periods per week
Programme Features
Levels
10 levels: Beginner 100 to Advanced 109
Schedule
28 periods per week, 50 minutes each
Class Size
Maximum: 20 students
Average: 15 students
Duration
4 weeks per level
Centres Offered
ELS Kuala Lumpur, Subang Jaya, UPM & UTM (Johor)
*While all programmes run in 4-week sessions, students can start on any Monday year-round (Tuesday if Monday is a public holiday). For the best experience, we encourage students to start at the beginning of a session where possible and not to start on week four of the session.
RECOGNISED FOR UNIVERSITY ADMISSIONS
The Certified Intensive English Programme (CIEP) holds official recognition from the Malaysian Ministry of Higher Education (MOHE) as the benchmark for English language proficiency required for international student admissions. This recognition signifies that Malaysian universities acknowledge and accept the CIEP certification as valid proof of English proficiency.
As a CIEP student, you have the advantage of fulfilling your university's English language prerequisites without the need for standardised tests such as IELTS, TOEFL, or PTE. By completing the CIEP, you not only meet these requirements but also enhance your English language skills significantly, ensuring a smooth transition to your academic journey.
CIEP CURRICULUM
ENGLISH LANGUAGE SKILLS

The CIEP covers all essential language skills such as listening, speaking, reading, writing, pronunciation, and grammar. You will learn to speak with clarity, listen carefully, and gain the writing competencies necessary to complete your academic assignments with ease and accuracy.

UNIVERSITY SUCCESS SKILLS

To succeed in a college or university, you will need more than just basic English language skills. In CIEP, you will also learn skills for critical thinking, presentation, public speaking, note-taking, academic research and more.

APPLIED LEARNING

The goal of ELS is to provide real-world language learning that can be applied in real settings. For example, through activities such as debating and role-playing, you will practise using the right phrases and vocabulary for various scenarios.
What will you learn?
Structure & Speaking Practice
This class meets for two lessons each day from Monday to Friday. You will learn speaking, listening and structure (grammar).
Reading & Writing
This class meets for two lessons each day from Monday to Friday. You will focus on developing your reading and writing skills.
Skills Enhancement
This class meets for one lesson each day from Monday to Thursday. You and your classmates will be learning collaboratively in the Customised Learning Support (levels 100 - 106) or Elective (levels 107 - 109) to enhance your communicative abilities.
Language Technology Centre (LTC)
The LTC at ELS is open to students after regular classes. Using an LTC computer, you can access the study materials and language exercises on the ELS Online platform to keep developing your English outside of the classroom.
A typical CIEP schedule
| Time | Component |
| --- | --- |
| 8:30 am - 10:20 am | Structure & Speaking Practice |
| 10:20 am - 10:40 am | Break |
| 10:40 am - 12:30 pm | Reading & Writing |
| 12:30 am - 1:30 pm | Lunch |
| 1:30 pm - 2:20 pm | Language Technology Centre |
| 2:20 pm - 3:20 pm | Skills Enhancement |
On Fridays, only 4 lessons are scheduled to make time for group activities and excursions.
Class and start times may vary by level and centre. All ELS centres are open from Monday to Friday, 8 am to 5:30 pm, with staff available and ready to assist you.
ELS LEVELS
ELS offers 10 proficiency levels (Beginner to Advanced), as well as placement testing to determine the level that best fits your abilities. At the end of every four-week session, if you successfully meet your level's requirements, you will move up to the next level.
As you progress through the levels, your courses build upon the skills you learned in the lower levels and become more complex.
Communicate at a basic level in everyday situations

Understand English when spoken to slowly and clearly

Understand a few words and phrase
Communicate at a basic level in everyday situations
Understand English when spoken to slowly and clearly
Understand a few words and phrases
Respond to simple questions and directions
Communicate facts and opinions
Discuss and argue in a culturally acceptable way
Understand most questions and statements at normal speaking speed
Carry on conversations with native speakers
Use English to shop, order food in restaurants and ask for directions
By Level 106, be ready to enrol for pre-university / foundation programmes or take up preparation programmes for academic tests such as IELTS and TOEFL
Communicate effectively in most social situations
Understand a wide range of idioms
Maintain extended conversations with native speakers
Use English with growing accuracy and fluency, including in reading and writing
Participate fully in most conversations
By Level 107, be ready to undertake diploma-level and certain undergraduate programmes conducted in English or conduct business in English at a basic level
By Level 108, be ready for most undergraduate programmes at university level or work in an English-speaking environment
By Level 109, be confident to embark on a university degree or post-graduate programme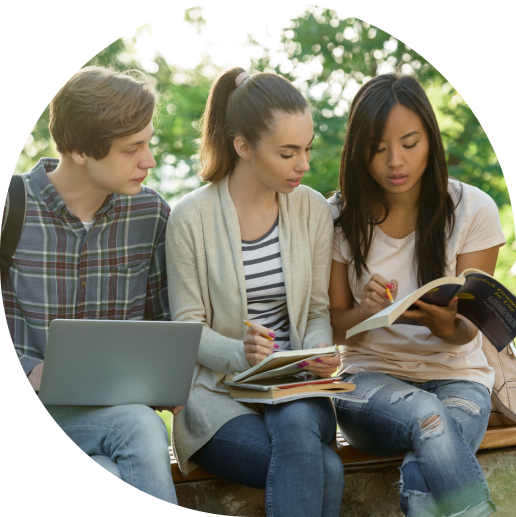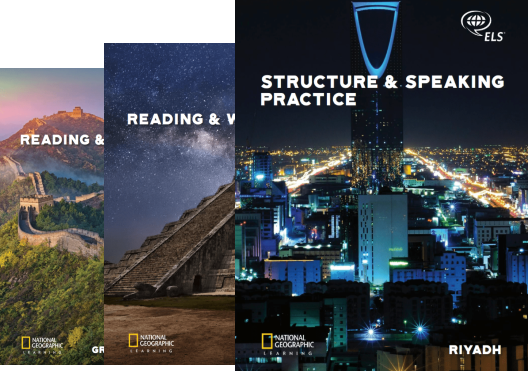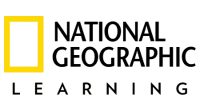 CIEP MATERIALS & RESOURCES
ELS partnered with National Geographic Learning to produce custom instructional materials exclusively for ELS students. Our CIEP textbooks combine the engaging visual content that National Geographic is famous for, together with comprehensive digital resources to enhance the learning experience for you both in and outside the classroom.
Programme Testimonials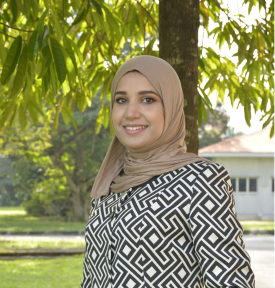 University life is amazing and I've gained so much confidence. Come and join ELS because you will find it interesting and full of wonderful experiences!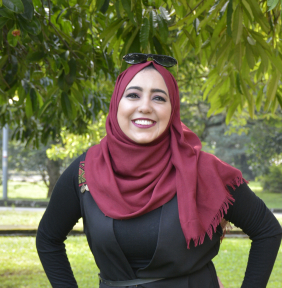 I enjoy being at ELS because I use English more than Arabic. I have also learned to be responsible for myself and to do everything independently. ELS has many good teachers and I really can't mention a teacher without commending the another. All teachers are helpful. I wish to stay connected with them all my life.