Back to List
Back to List
Job Summaries
As an International Student Advisor at ELS Language Centres, Malaysia, you will play a pivotal role in supporting and enriching the educational journey of our diverse student body. Reporting directly to the Centre Director, you will be responsible for various aspects of student welfare and development, ensuring a positive and engaging student experience both within our centre and beyond.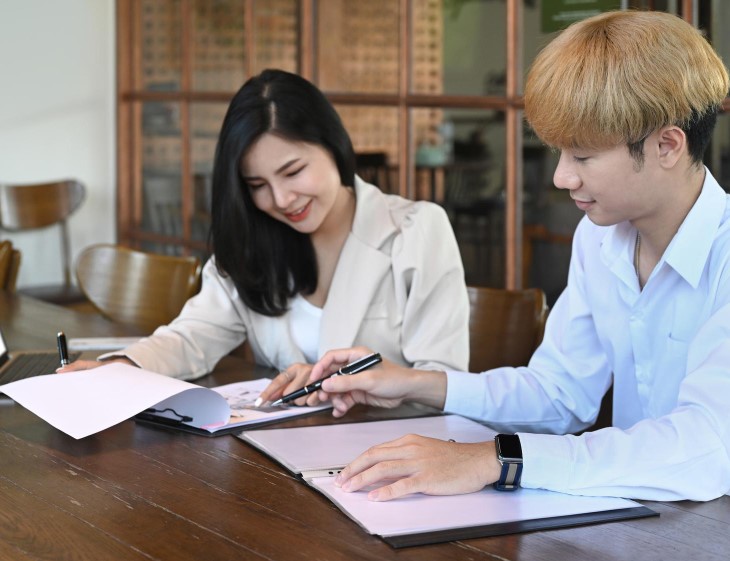 Job Duties
The International Student Advisor is responsible for performing the following specific duties:
Student Welfare
Assisting students with their basic needs e.g. opening a bank account, transport, accommodation, social activities, registering with their embassies and associations, etc.
Assisting the Academic Director and Centre Director in organising student orientation and graduation.
Planning, promoting and conducting student activities and maintaining the student activities budget.
Updating and maintaining students' notice boards with up-to-date and relevant information e.g. university counselling notices, the latest happenings in town, useful information related to language learning, etc.
Arranging to pick up students from the airport when necessary.
Liaising with landlords for student accommodation arrangements.
Counselling/ Advising and assisting students with immigration matters (visa applications/ renewals/ cancellations/ shortening/ special pass etc.).
Maintaining up-to-date information on student visa regulations/ policies (transfers, withdrawals etc).
Assisting students in filing claims for medical insurance, keeping accurate records and communicating with the insurance company.
Maintaining information and serving as a referral source for students on various topics, including but not limited to: banks, post offices, transportation, travel agencies, recreational facilities, social services, campus resources, and international student organisations.

University Placement Counseling and Services
Counselling and assisting qualified students with university/college selection and admission by providing up-to-date and accurate information.
Communicating with representatives or personnel from universities and colleges in the recruitment process.
Organising at least one seminar per session on education through internal presentations or invited guests.
Keeping accurate records of students' application status.
Establishing contacts with universities and colleges to gain recognition of ELS' CIEP qualification (levels 106 to 109).

Marketing
Answering enquiries (phone, email & walk-in).
Attending education & school fairs. 

Administrative
Preparing and maintaining files for new, current and past students – to include ALL required documentation.
Keeping accurate student visa reports.
Updating MIA List & making the necessary reports (police & immigration).

Other Duties
Assisting current students in general enquiries. 
Assisting in placement tests.
Performing any other duties as and when assigned.
Job Requirements
Education: Diploma/ Degree in Business or related fields. 
Experience: At least 1 to 2 years of work experience.
Languages: Proficient in Mandarin and English (spoken and written) as the role involves daily interaction with Mandarin-speaking clients in an English-speaking work environment.
Personal Characteristics
Displays self-assurance, composure and a dignified demeanour.
Possesses self-sufficiency and inner drive.
Maintains stability, adaptability and organisation.
Demonstrates problem-solving skills and cultural sensitivity.